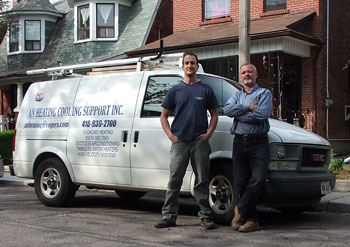 High Efficiency Boilers
High efficiency boilers offer a much more economical use of energy to heat your home. Many older boilers operate at only 50% to 75% efficiency and so a lot of the energy used goes to waste. A new, professionally installed high efficiency boiler provides efficient heating by using less gas (this is both environmentally friendly and saves you money).

For more info, the CMHC has a page that provides information about replacing your furnace and also advice about high efficiency vs. lower efficiency options (scroll to halfway down the page).
If you are considering a high efficiency boiler as an energy-saving alternative, please contact us to discuss the boiler that best suits your needs. Our trained technicians provide repairs as well!
If you would prefer to browse first, start with our boilers page or review our profile on HomeStars.com by clicking the image below.
Save Money: Ask us about our NEW CUSTOMER SPECIALS as well as CURRENT ONTARIO REBATES!