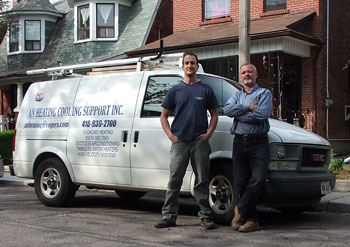 Condensing Boilers
Condensing boilers are very efficient. Of the heat produced by the combustion of natural gas, they recover up to 98% (this compares to about a 70%-80% efficiency in other designs).
Since condensing boilers are highly efficient and create more heat on less natural gas so they save you money and are more environmentally friendly.

If you are considering a residential condensing boiler, please contact us to discuss the boiler that best suits your requirements. Our trained technicians provide repairs as well!
If you would prefer to browse first, start with our boilers page or review our profiles on HomeStars.com by clicking the image below.
Save Money: Ask us about our NEW CUSTOMER SPECIALS as well as CURRENT ONTARIO REBATES!